Dear Warriors,
Welcome to the 1st Closed Beta of Ashland: Rebellion of Gods!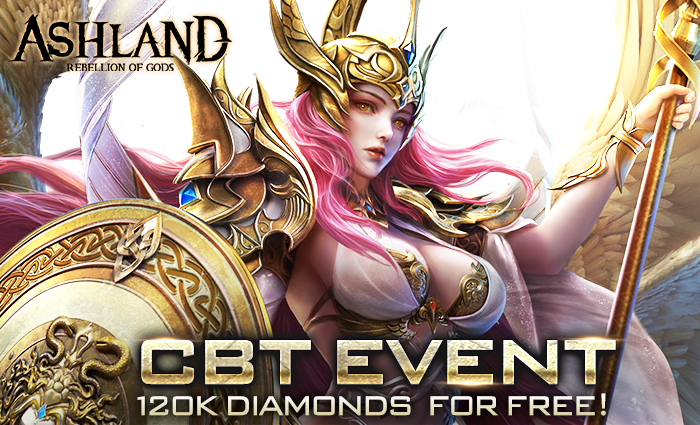 Closed Beta Launch Time: 12:00, August 3rd (UTC+8)
Closed Beta Duration: Long Term

Warriors may experience game content freely and provide us suggestions and feedbacks. We will determine the end time of Close Beta when the launch time of the next beta is decided. Follow our official Facebook account to receive the latest information!


Note:
1. If the game is downloaded from Google Play Store, you need to click "BECOME A TESTER" to join Closed Beta ;
2. This Closed Beta is not available for iOS players. Players using iOS devices could join in the test by installing Android APK on the simulator;
3. Players will not be able to top-up in-game in this Closed Beta.

Ashland Closed Beta Exclusive Rewards:
All players in Ashland Closed Beta will gain the following rewards:
1. Closed Beta Active Rewards: Online for 120 minutes to claim a total of 6800 Diamonds every day!
2. Closed Beta Login Rewards: Log in for 8 days to claim a total of 185,000 Diamonds and Vip 5!

Extra Hints:
1. IMPORTANT: You should keep your Closed Beta account in order to join the next Closed Betas and future Open Beta;
2. Please contact customer service via Facebook if any problem occurs during gameplay;
3. Follow our official Facebook account to receive the latest news of Ashland.

Thank you for joining Ashland Closed Beta. Your support and opinions are our best motivations!
Official Facebook: @AshlandGlobalEfun