Transmog and Pets are great character development features for boosting your Battle Power and survivability!
■Transmog
The Korean version has 6 tiers of Transmogs(ranging from common to EXR.). You can select a transmog that best fits your class and needs.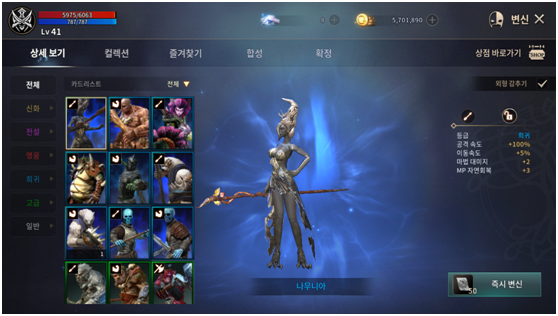 The primary benefit of transmog is ATK SPD and MOV SPD buffs. The most basic tier transmog can boost your ATK SPD by 15%, while EXR. tier transmogs can give up to a 260% buff! Transmog also comes with additional stat bonuses that include Hit, DEF, MP regen, HP regen, Max HP, and Max MP. Higher-tier transmogs give better stat bonuses.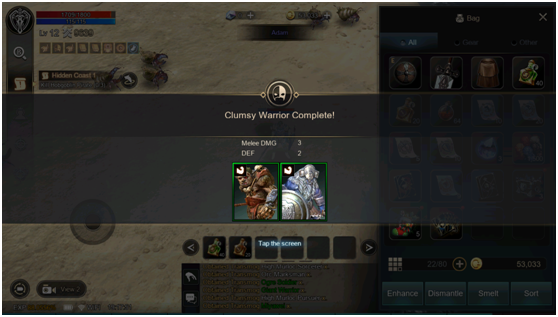 Cards you collect will also be listed in the Album and may unlock additional skills.
Sources for transmogs:
Daily Gold Summons at the Mall; Main Quest; Events; Transmog Summon Packs from the Mall.
You'll get plenty of cards from daily leveling and summons.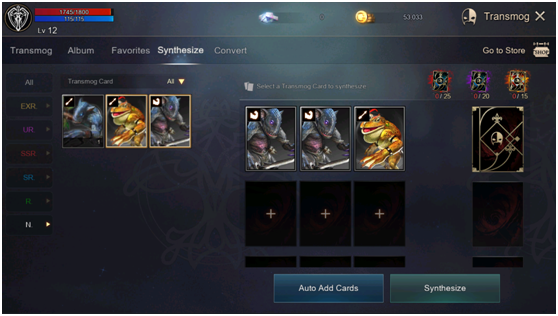 Repeated cards can be synthesized to new cards.
3 cards of the same tier can be synthesized for a chance of getting a higher tier card.
SSR. or higher tier synthesis failures will also add guarantee points.
How to identify transmog levels of other players: Watch the fire of the character below. SR. transmogs are BLUE, SSR. transmogs are RED, and UR. transmogs are PURPLE.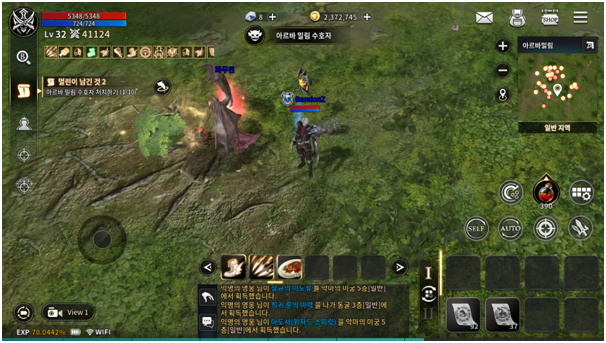 Tap the upper right button of the Transmog screen to use Transmog skills while retaining your original class appearance. However, the fire behind you will still reveal your transmog.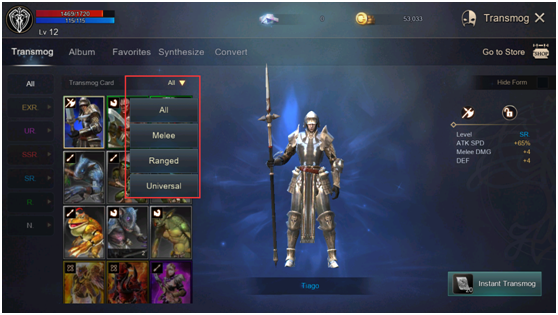 Don't forget: Transmogs are divided into Melee and Ranged types. For example, an Assassin using a ranged transmog might realize that some of the stats are totally useless!
■Pets
Unlike transmogs, pets mainly provide EXP and Gold drop bonuses.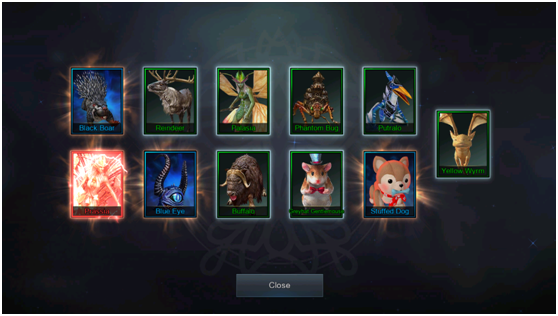 Pet cards also unlock Album Effects and can be synthesized as well.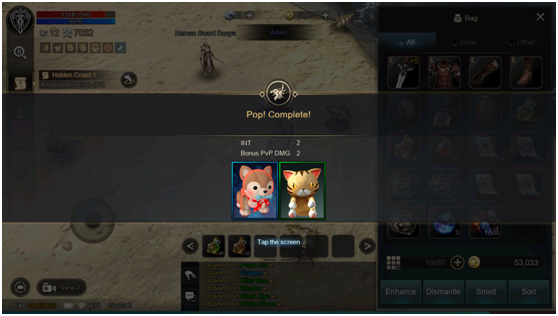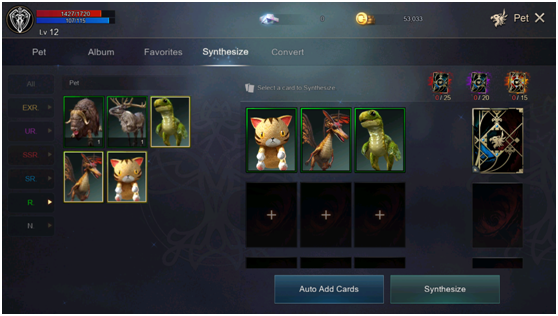 Transmogs, pets, and album effects unlocked work for every character under your server account. If you have multiple characters, you'll get more benefits!
When you get an SSR. transmog or pet with a type or stats that you don't want, you still have 5 covert chances (that cost Diamonds) to try your luck!
Reminder: Transmog and pet summons require scrolls that must be purchased, so go find a merchant and buy some!