The Blademaster is an incarnation of speed and a treacherous tyrant. Enemies locked by her will be killed in the shadow at once!
1. Player whose role has reached
Lv.300
in the server launched over 30 days can create a new Blademaster directly.
2. Character which has completed the
Fifth Awakening
or above in the server launched over 30 days can be converted the current class into Blademaster by using Common Swordsman Class Change Card or Supreme Swordsman Class Change Card.
3. Class Feature: Melee female warrior with two-handed weapons. Explosive and flexible, but weak in defense and survivability. Strong operation.
4. Core Gameplay: Melee attack with multiple movement skills and seize the moment to avoid damage.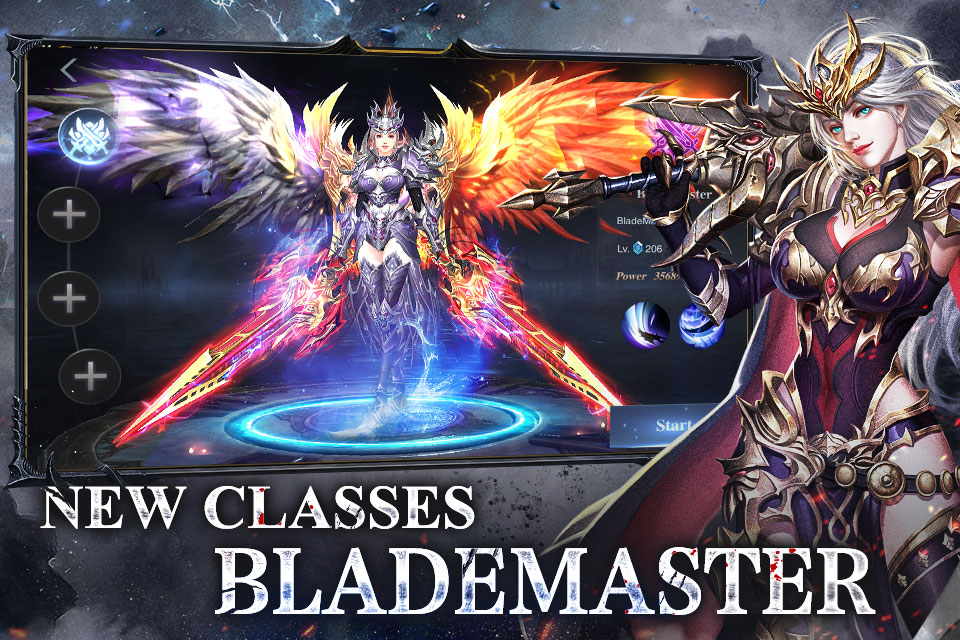 ■ Break Through the Peak and Become Legendary
1. After Peak Lv.480 (Lv.850) and the Ninth Awakening, can take the task of Tenth Awakening
2. Complete the trial tasks of Tenth Awakening successively to complete Tenth Awakening
3. After Tenth Awakening, Peak Lv.530 (Lv.900) can be upgraded to Legendary Lv.1, and Lv.1200 (Legendary Lv.300) at most.
4. Cannot gain Talent Points any more by upgrading Legendary level.
■ New feature--Ancient God Holy Equipment
1. After
Tenth Awakening
, Ancient God Holy Equipment will be unlocked. Equip and cultivate Ancient God Holy Equipment to gain massive attribute and display it.
2. Ancient God Holy Equipment can be synthesized in Synthesis - Ancient God Holy Equipment by Holy Equipment materials.
3. Holy Equipment materials will be dropped in Holy War Ruins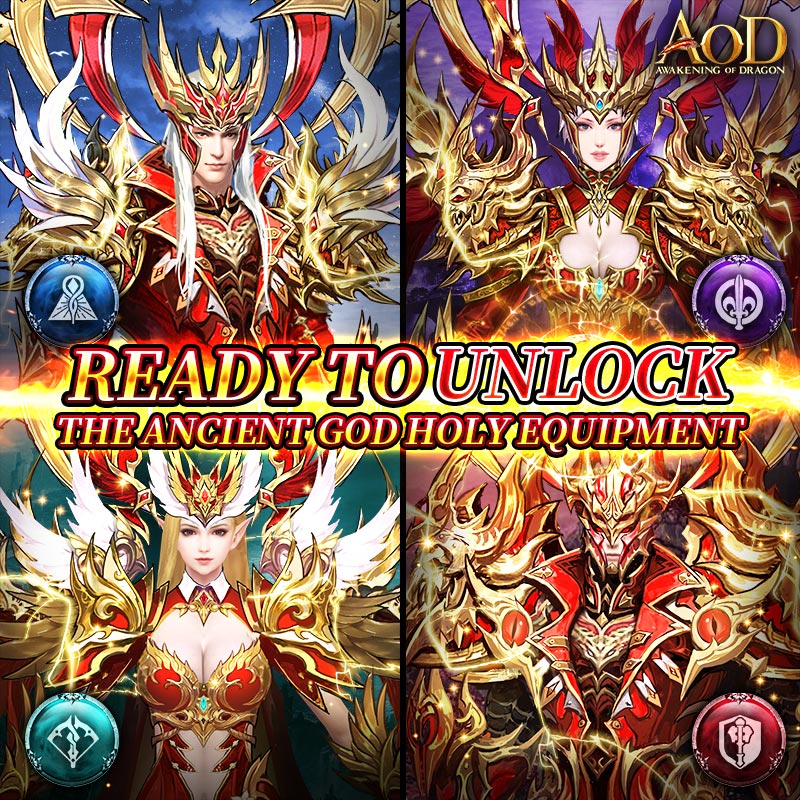 ■ New feature--Holy War Ruins
1. Player who has completed
Tenth Awakening
can join the battlefield to hunt monsters in
Dimension-Holy War Ruins
.
2. Kill the boss and open the chest to get the materials for Ancient God Holy Equipment synthesis and cultivation.
3. After Ruin Altar is occupied, the drop of ultimate equipment in this floor will be upgraded.
■ Others
1. Add a new Guardian--Azure Dragon
2. Limit for Border Season +1. (The fourth Season, Ara will be unlocked)