Hello everybody,
New Gifts have been updated on Efun Platform already!
Come to check it right now❤


Awaken Lv.130 (Lv.450)
Relic Insight Stone*2、Relic Spirit Stone*2、0.5M Gold Card*2

Awaken Lv.180 (Lv.500)
Soulgear Shard*10、Lv.3 Dest Crystal*1、Lv.3 Life Crystal*1

Awaken Lv.250 (Lv.570)
Spirit Training Stone Ⅲ*3、Relic Source Stone*1、100 B. Diamonds Card*3

Awaken Lv.300 (Lv.620)
Magic Stone Ⅰ*15、Magic Stone Ⅲ*5、0.5M Gold Card*4

Awaken Lv.400 (Lv.720)
Gun Primal Stone*1、Divine Weapon Primal Stone*1、Spirit Training Stone Ⅲ*1

Awaken Lv.430 (Lv.750)
T5 Shadow Stone*1、Lv.3 Dest Crystal*1、Gun Magic Stone*2、Wing Magic Stone*2




江湖群侠传OL免费礼包
英雄帖*1+蟠桃*50+铜币*100000

江湖群侠传OL专属礼包
秘法初级宝箱*2+流派古籍*5+礼品盒子*10
※Exchanged by 400 Points

江湖群侠传OL限时礼包
武学钥匙*3+高级经脉丹*3+聚星石碎片*15
※Exchanged by 1200 Points

江湖群侠传OL神秘礼包
红宝石*200+天书强化石*2+天山雪莲*1
※Exchanged by 2400 Points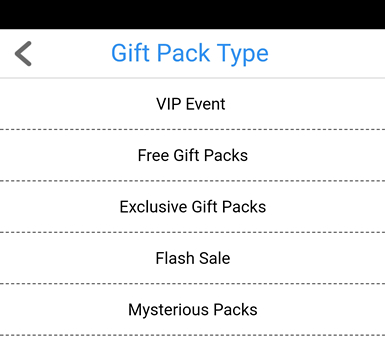 Share to your game friends to claim the gifts together!
More welfare will keep updated.
Please pay close attention to Efun Platform News
(✪ω✪)