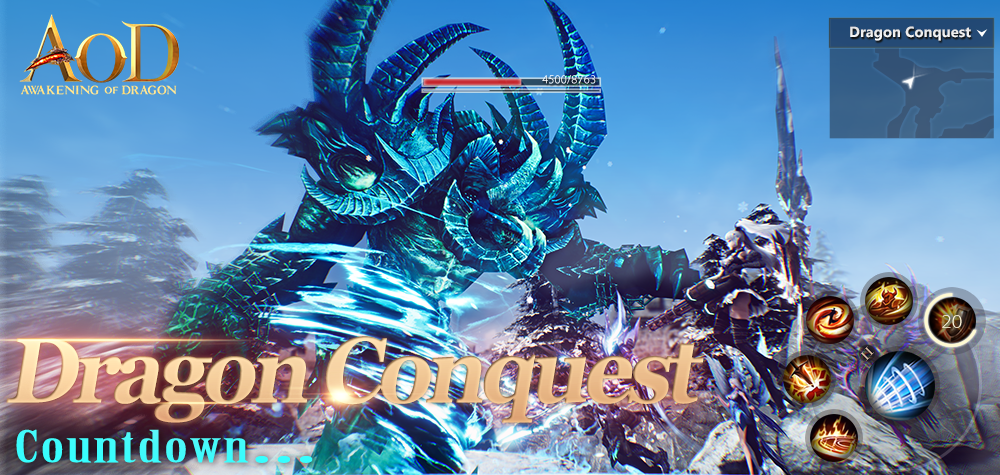 Dragon Conquest Coming Soon
You can join the Dragon Conquest to occupy higher level territories together with your guild mates and become the Dragon King of Storm!
1. Only guilds can participate in the Dragon Conquest. All participants will enter a special map to complete for territories with the strongest guilds from world servers.
2. Territories are divided into three levels: 1 Lv.3 territory, 4 Lv.2 territories and 8 Lv.1 territories. Lv.3 and Lv.2 territories have a city gate. Lv.1 territories have no city gate and guilds only need to occupy Dragon Pillars to win the territories. City gate will block the attacker from entering the Dragon Pillar area. The defending guild can go out of the city from the city gate to stop the attackers from damaging the city gate.
3. Each guild can occupy only one territory, and the guild that finally occupies the Void Dragon Domain will become the Overlord of Dragon Domain.