In Apocalyptic War, Divine Dragon built the Dragon City of Storm in the Void to keep out Demon's Lair from invading all those Dimensions.
Divine Dragon Believers who pass the test will join Divine Dragon Legion. Then they can assist others and fight Demons through Dragon City of Storm connecting Dimensions!
Space Rift Coming Soon
●Space Rift
After this dimension fell into the Space Rift, you can challenge demons together with players from other dimensions.
You will meet players from other dimension in
Boss Rush, Eternal Battleground, Last One Standing
and other events.
●Dimension Barrier
The Dimension Barrier of Demon's Lair is collapsing continuously!
Respond to the Demon Slayer Token, break the barrier faster to attack the abyss!
★Demon's Lair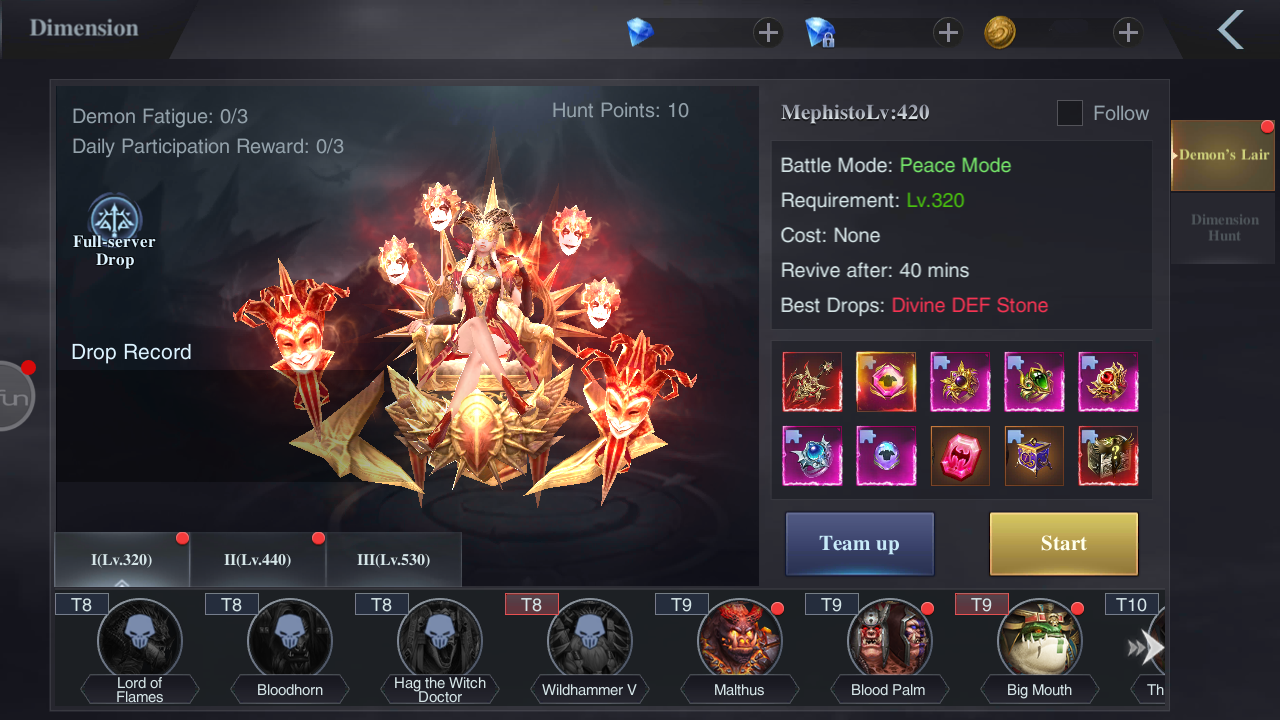 ★Dimension Hunt
①The player who Defeated the Boss of Demon's Lair and obtained Drop Attribution will receive Hunt Points
②The team members with Drop Attribution can share Hunt Points after Defeating Boss
③The player with Hunt Points will add one Boss Defeat for his Guild
④Big prizes will be settled according to individual and Guild ranking after each reset of Dimension. Don't miss out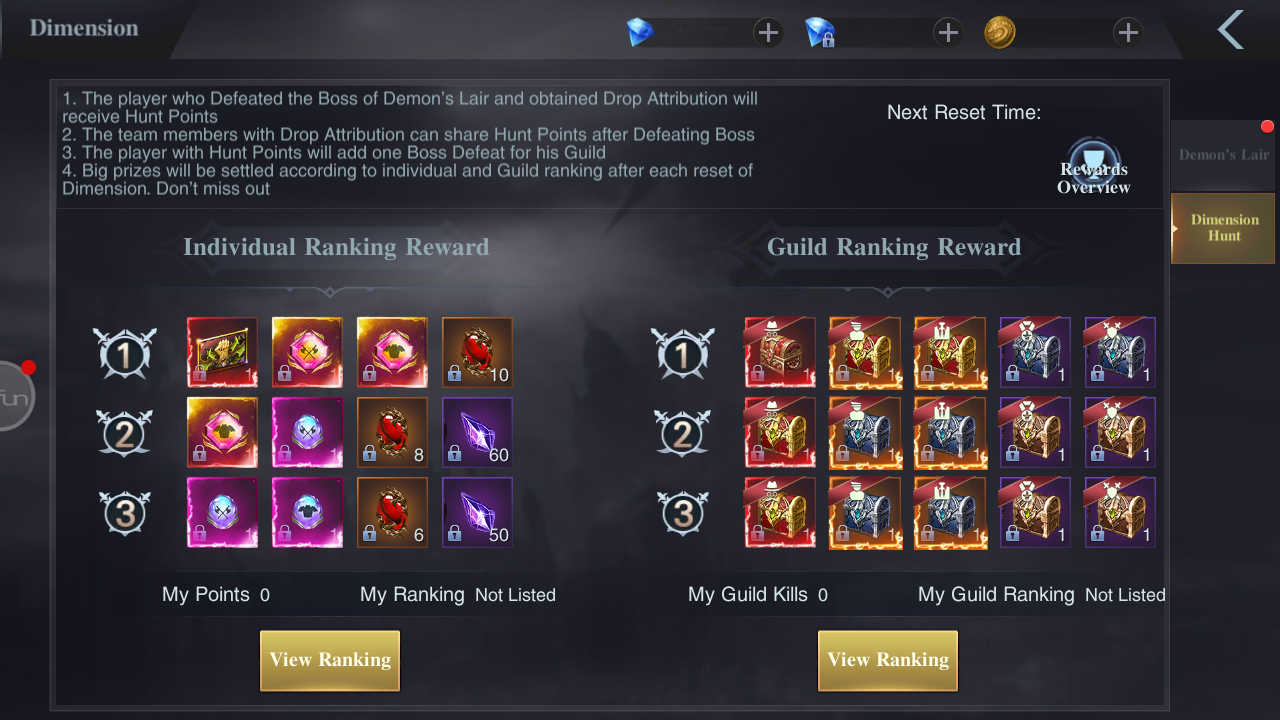 For more updates about gameplay, please keep following Efun Platform News.