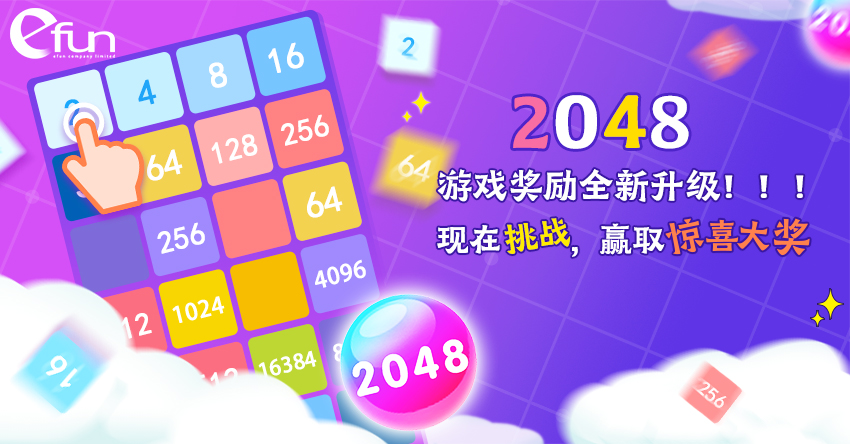 The current highest score in the mini-game 2048 is 197424, created by player Havin!
In order to reward players who try to break the record, here comes a good news for you.
【About new rewards】(Total 12 gifts.):
1.Get the tile of 128 to claim 20 points everyday!
2.Get the tile of 256 to claim 40 points everyday!
3.Get the tile of 512 to claim 60 points everyday!
4.Get the tile of 1024 to claim 80 points everyday!
5.Get the tile of 2048 to claim 100 points everyday!
6.Get the tile of 4096 to claim 150 points everyday!
7.Get the tile of 8192 to claim 200 points everyday!
8.……
Each account can claim reward only once every day. Can't wait to see you there!
【How to play】
1.Use your arrow keys to move the tiles.
2.When two tiles with the same number touch, they merge into one!
3.The higher record you reach,the more reward you will get.
4.When the tiles fill the space and cannot move, the game ends.
Tips: Upload your avatar and create your nickname in the [Personal Center] to make yourself more impressive!