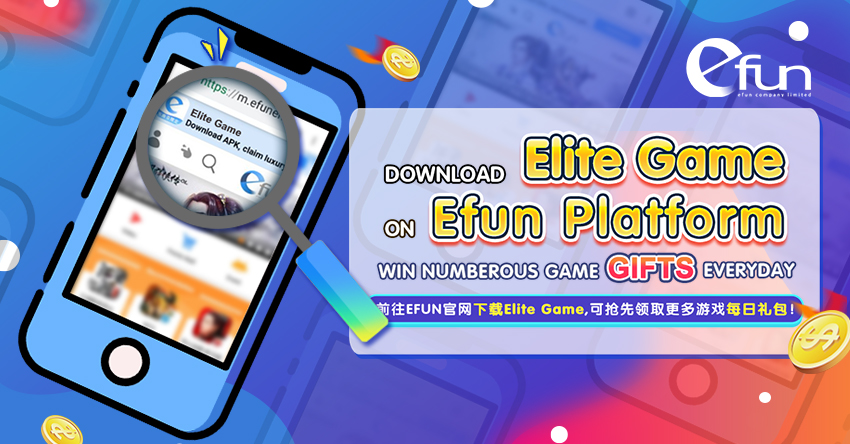 EFUN APP -「Elite Game」has been officially released on Efun Platform!
Download APP now! Daily game packs, latest game news, server open info are all here for you!
[What will be in the Elite Game?]
1. Players can claim Newbie Gift, Daily Gift, Weekly Gift, Level Gift, Power Gift, and so on. Fully meet the needs of all players.
2. The New Servers Info is for you to get the first-hand game opening information in advance.
3. Add games to home page freely so that you can find your game quickily. Make your own app!
4. You can also top up in the APP, and get items faster.
5.……
Come on!More surprises are waiting for you!