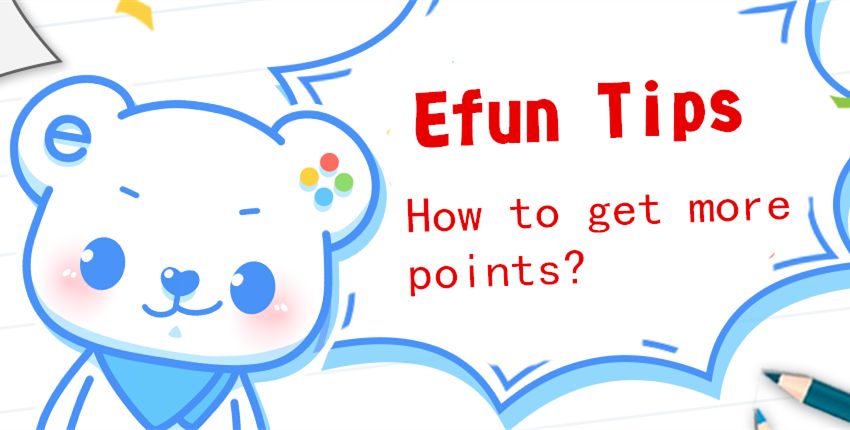 Recently, We have received many questions about how to get more points on the Efun Platform,.
so this guideline is made for players who have same confusion. Hurry and take a look.
1.Daily sign in, +8 points.
2.Watch random video everyday, +5 points.
3.Daily comment, +5 points.
1.Verify email first, +30 points.
2.First recharge randomly on platform, +100 points.
3.Give yourself a cool nickname, +2 points.
4.Phone verification, +30 points.
You can claim points rewards by completing level task of Efun games.
1.Completing Efun Financial Card event,you can get return everyday.
2.Completing Efun Happy Link event and ranked in the top 50, you can get rewards in the second week.
3.Join Lucky Money Event to earn points everyday, first come first served.
【Other Events】
1.Completing Efun Lucky Quiz, participants who answered correctly would be extracted for points awards!
2.Complete the Efun new game pre-registration and you will receive the points reward.
3.Other points activities will be opened from time to time.
【Remark】
Before completing the points task, we recommend that you login Efun Platform via mobile browser.